Navratri 2021 Special: Eat These 9 Superfoods This Festive Season
The navratri festive season is doesn't mean to fasting, it is known to detoxifying the body with healthy food. During fasting try to include healthy foods in the diet such as grains, fruits and vegetable, Include singhara, samai, amaranth, quinoa and kuttu these all nutritious and all are free from gluten.
Superfoods to eat during navratri
The 9 days of this navratri festival follows a sattvic, that means include or consumption of only vegetarian foods also consume drinks that detoxify or cleanse the body, boost up the immunity and also improves the overall health.
1. Samai
Samai belongs to the family of millets and it is allowed to consume it during fasting we can include samai in our diet in the form of samakdosa, rice, kheer, puri.  It is rich in fibre and also it is gluten free. Samai has a lot of health benefits but overconsumption can also affect the health.
2. Buckwheat
It is also known as kuttu in india, consumed during navratri, kuttu is high in carbohydrate content and also beneficial for the health. Include this food atleast once during the days of fasting. Also good for weight loss, we can eat in the form of puri, halwa, cutlets.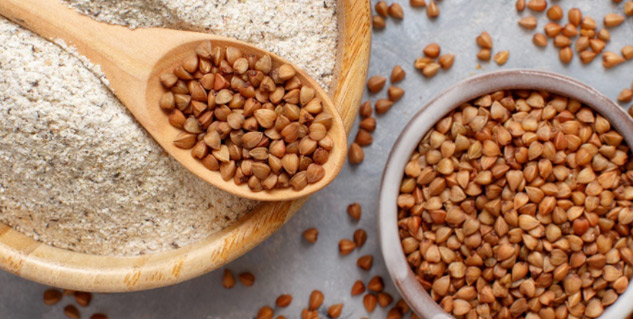 3. Amaranth
Consumption of Amaranth is a good option for the meal during fasting, it is a good source of calcium, iron, which tare the most essential nutrients for the requirement of the body.
It improves the digestive health and also lowers the blood pressure levels and cholesterol levels. We can consume it in the form of chilla or puris.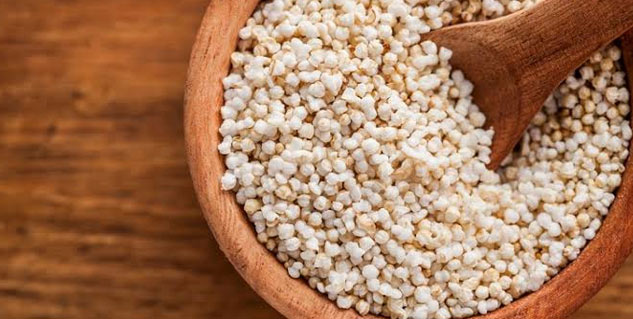 4. Singhadha
It is super food and consume during the fasting time, it have several heal;th benefits and contains energy boosting nutrients  that inhance or maintain the strength in the body. We can consume it in the form of puri, cutlets and also in the raw form.
5. Makhana
We can also include Makhanas in our diet during the fasting they are good source of fibre, proteins, magnesium and calcium. It has medicinal properties and plays a vital role in Ayurveda, also good for weight loss. We can include it our meals in the form of roasted makhana with rock salt and ghee to make it more tasty and crunchy. it is considered as good or healthy snack during evening.
6. Herbs and Spices
There are some herbs which are considered as super foods and can be consume during fasting like black pepper, cinnamon, ginger, cardamom etc. herbs and spices are loaded with various health benefits it improves the digestion. We can also prepare different drinks at home or can be include in diet.
7. Nuts and Seeds
Dry fruits such as walnuts, almonds, cashews and seed such as sunflower seed, chia seed, flax seed, and pumpkin seeds are good options. We can eat during fasting or also can be added in different kind of sweets beverages or dishes. It is considered as a light evening snack.
8. Fruits
Fruits help in keeping the body hydrated and fill stomach for longer periods. Include all and different fruits in diet during fasting in the form of juices of orange, pineapple, orange, mosambi, grapes, smoothies with berries, banana, mango etc..
9. Vegetables
Consumption of fresh fruits and vegetable can helps to keep body fit while getting rid of unwanted body fat. Vegetables include various essential nutrients that help in maintaining the strength in the body. But all veggies are not allowed to consume during the fasting.