Lunch time should consist of healthy foods in your meal. Check out these must have foods for vegetarians for lunch
Healthy Lunch Ideas for lunch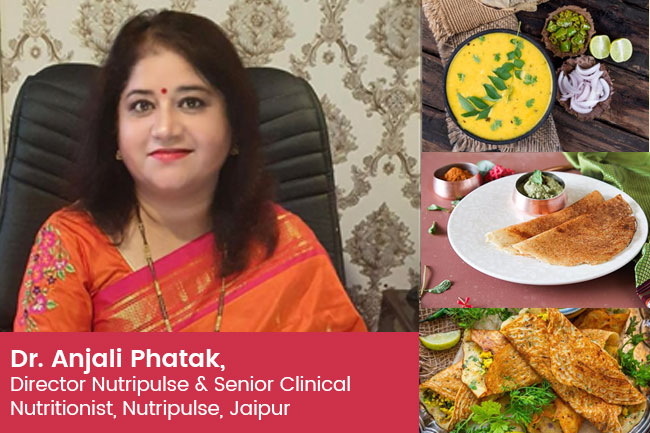 Many people consume the same salad and soups when it comes to eat healthy during the day. It is important to explore the varieties or experiments to continue a healthy, nutritious or tasty food or meal.  Here are some healthy lunch ideas:-
Mixed Dal Cheela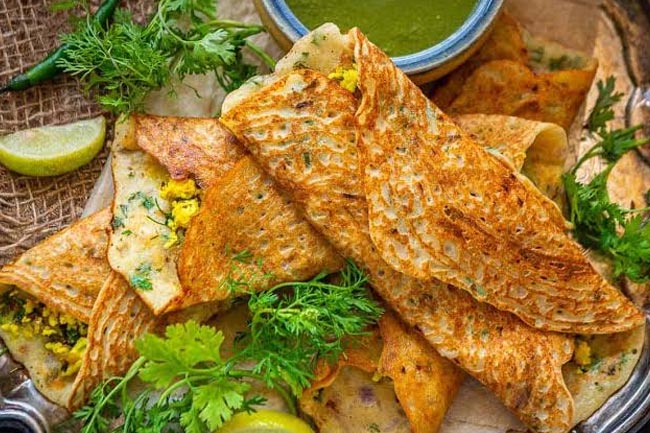 It is a healthy lunch option that can be prepared easily at home. It contains lots of fibre and protein, can keep full for longer hours. Add on various veggies or panner stuffing for the preparation of cheela it enhances the taste or nutritional values also. Serve it with coriander or mint chutney.
Thalipeeth
Prepare thalipeeth with the help of different roasted grains, spices and legumes. It is a multigrain bread fully nutritious food with low in calories.  It is famous in Maharashtra.
Millet Dosa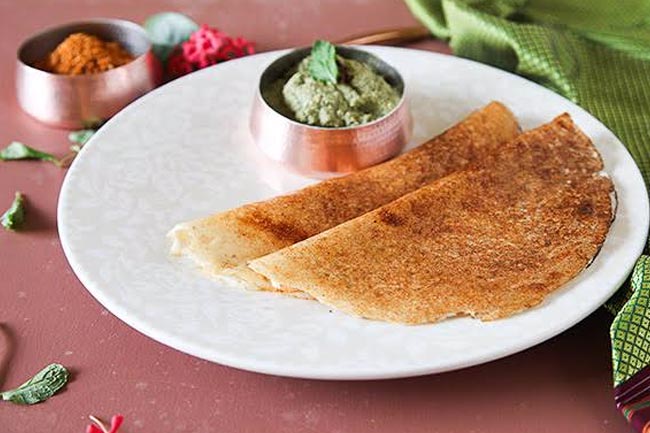 Millets are gluten free and extremely healthy option for breakfast or lunch. Contains vitamins, minerals, and fibre or many other nutrients which are beneficial for the body it is also good option for weight loss. Served it with coconut, tomato chutney or sambhar
Rajma and Browm Rice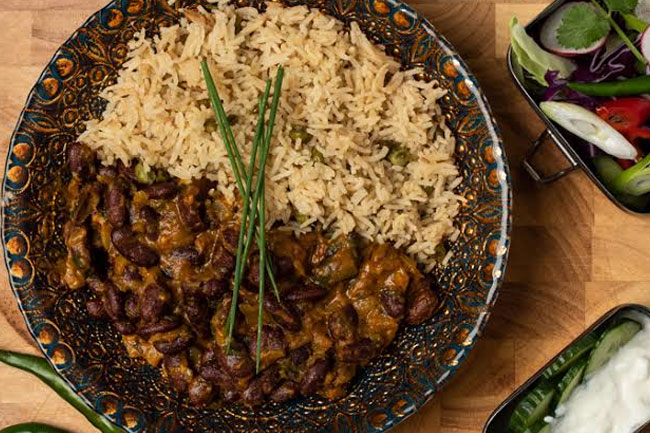 Mostly persons like this combination food of rajma and rice it is better option to opt brown rice as a much healthier option or substitute of white rice. Rich source of protein, minerals or fibre. It is important to consume it in moderation and not overconsume such type of foods.
Vegetable Biryani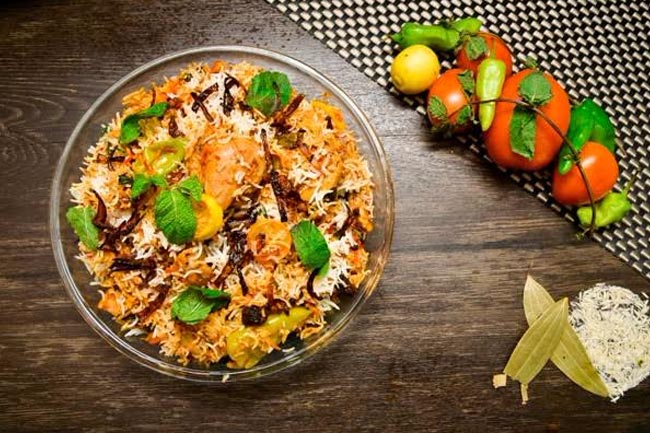 Rice is good source of vitamin A and starch. Brown rice are much healthier then the white rice, add a variety of vegetables like carrot, onion, capsicum, beans, corn, broccoli for the preparation of healthy and tasty biryani. It is the most popular lunch in all over india.
Dal Palak and veggie stuffed roti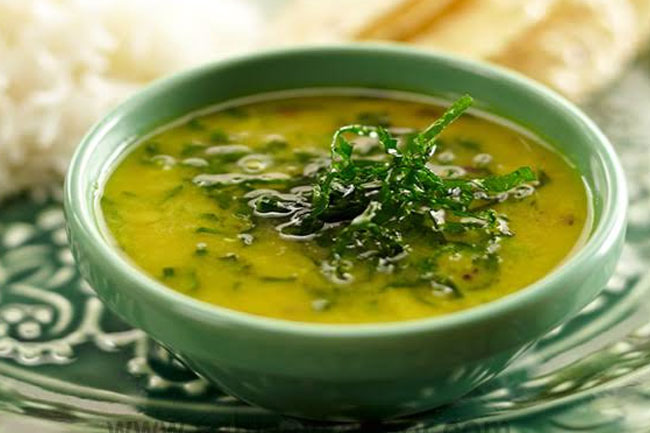 Dal Palak is a popular or common vegetarian food. It can be served with buttermilk or salad. It keeps stomach full for a long time. One vegetable stuffed chapatti with dal palak is a goos or healthy option for weight loss also meal.
Green beans and halim seeds roti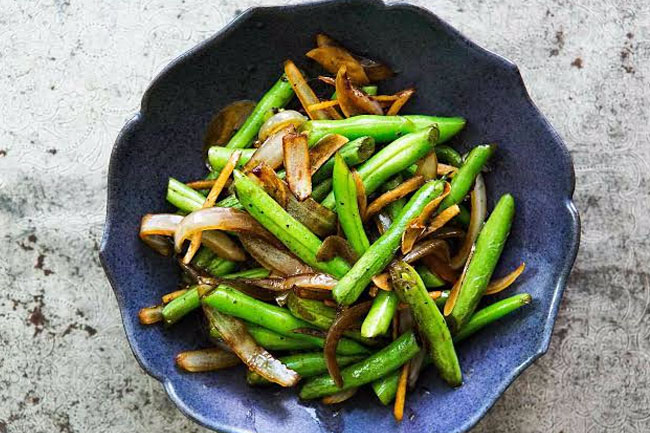 Halim seeds contain good amount of antioxidants and also a good source of vitamins and minerals. Aliv and halim seeds roti is a healthy substitute for wheat chappati. Served it with vegetable raita or salad plate, beans can make plate more much colourful, healthy, or delicious.
Soya chunks curry and amla rice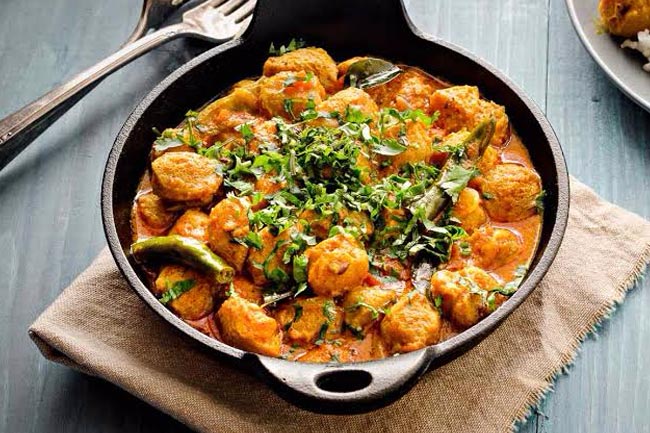 This is also a healthy option for lunch it can also be consumed in the dinner, rich in protein and fiber also, it can be paired up with amla rice or beetroot raita, it is a healthy and delicious option. Due to amla it flavours good while it will be serving with soya curry and also act as immunity boosting food or beneficial for overall health.